Tips for arranging a perfect bathroom
2021-10-25
A particularly sophisticated texture of walls and floors is the starting point of an impressive interior. Quality, materials, surface treatment, all highlight the character of the owner.Interior is where every detail has the purpose of achieving complete harmony and brilliance.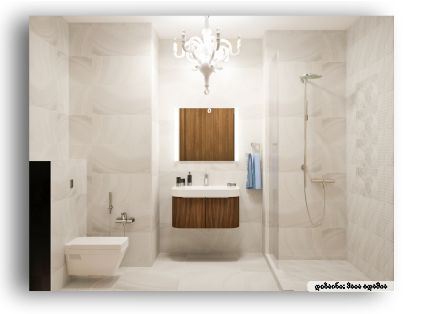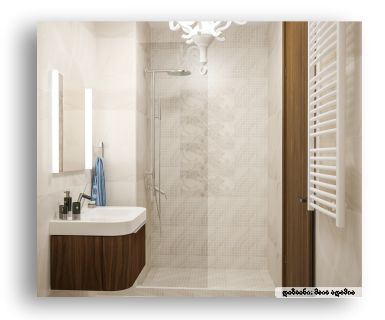 Bathroom is one of the most important parts of our home; it is the place where we spend time during our morning and night routines. Along with cleanliness and attractiveness, this room should also be comfortable and convenient for us.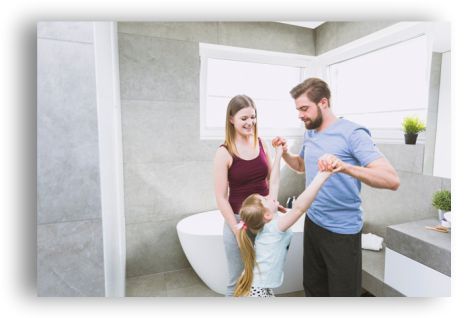 If a bathroom occupies a relatively small place in your house, we will give you some tips by which you can effectively make use of that space.
   First step is choosing the tiles, considering the color and the texture. Dark and pattern-heavy walls will make the room appear very small, so we recommend that you choose lighter and warmer colors.
Ceramic tiles with color combinations of white and beige, or white and light grey are highly popular.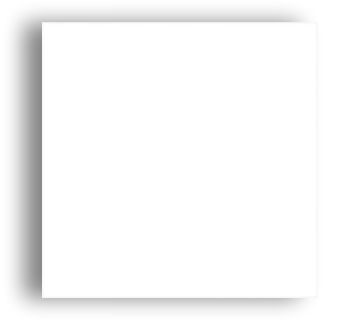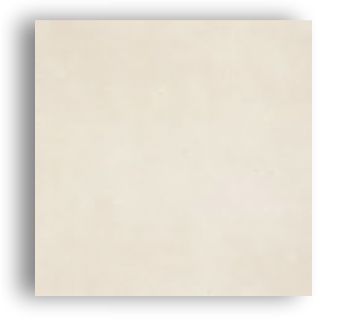 If you are not keen on these colors, then you could use light, pastel tones and apply bright colors to small details in the bathroom.

   If your bathroom is small, do not confine yourselves by using only one light bulb. Although one is enough for distinguishing the objects and bathroom furniture, multiple light bulbs that are properly installed, will significantly increase the space. You should definitely lighten up the mirror and those elements of the design which you like the most and are especially proud of.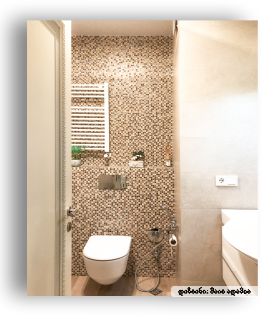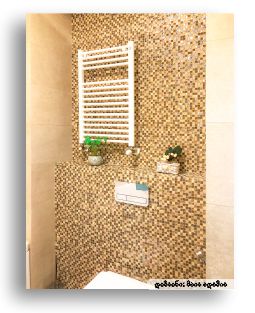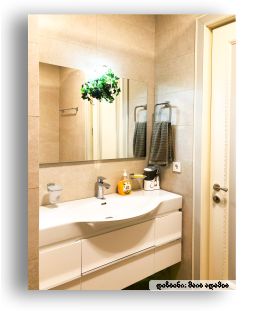 .
    In small bathrooms, there is less likely to be space for a freestanding bath, so it is common to use shower cabins or glass-partitioned showers. It is up to you whether you install an already-assembled cabin, or you will adjust it to the bathroom size and partition it with glass.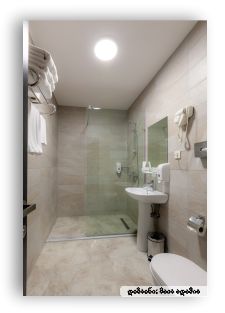 Bathroom accessories are essential as well. It is recommended to match the washstand and mirror, as well as mixers, towel rails and hooks.
For small bathroom, it is ideal to use a toilet with concealed flusher mechanism.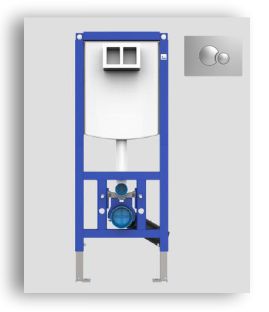 For the maintenance to last long, it is important to consider the type of ceiling you will be having. In the bathroom, apart from the visual side, attention should be paid to how well the material withstands humidity. It is the ceiling in the bathroom where water droplets and moisture get accumulated, which could easily damage the surface and make it necessary to build the ceiling anew.

If your bathroom has a window and daylight can easily access the room, do not forget to place some plants. Like in other rooms of the house, plants fit the bathroom very well. If the pot is matched with the interior, we can assure you that the greenery will enliven the room